How You Can Help
Volunteers are the lifeblood of our organization, and we are always looking for helping hands.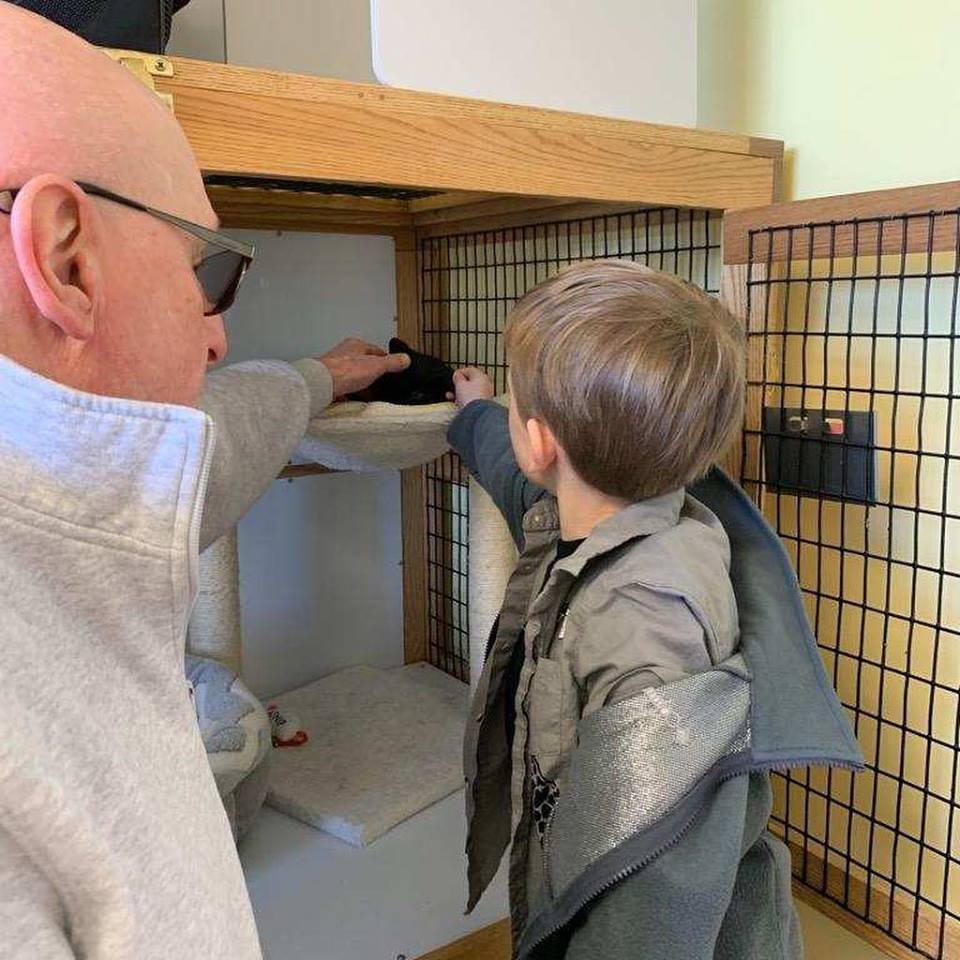 WE NEED YOU! OUR KITTIES NEED YOU!
To volunteer fill out a Volunteer Application Form below. The Application asks for information about you and your areas of interest in volunteering.
CAGE CLEANERS
Do you love cats? Do you have free time during the day, early evenings or weekends? Cage cleaners help at our PetSmart North Wales and PetSmart Collegeville locations and our new Whiskers Way Station in Lansdale to clean the cages of cats being kept in the adoption center and to feed, care for, and visit with them.
COLLEGEVILLE AREA VOLUNTEERS
Stray Cat Blues needs volunteers of all sorts to help at the Adoption Center in the PetSmart store in Collegeville, PA. If you love cats and share our passion for rescuing homeless cats and kittens, then complete our volunteer application today and learn how you can make a positive difference in the lives of these kitties and in your own community.
TRAPPERS
Join our Trap-Neuter-Return Team. Volunteers needed to help trap cats, transport for spay/neuter. No set schedule. This is a great way to humanely fight cat overpopulation and make a big difference. Take on projects as you have time. Must be in good physical shape. Please fill out a Volunteer Application below
BEHIND THE SCENES
Can't get out to help directly with the cats? We have many opportunities to volunteer that you can do from your home - fundraising, fielding email inquiries, public relations.
FOSTER HOMES
If you love cats and kittens please consider becoming a Stray Cat Blues foster home for our wonderful strays. We always need all the foster homes we can find. You will receive training and supplies and a helping hand through this heartwarming and important process. You can apply in any of several ways: complete a volunteer application online by clicking on the tab to the right on this page, call us at (215) 631-1851 and say you want to volunteer and/or become a foster home, email us, or stop by PetsMart on most weekends to talk to some of our volunteers.
We would like to take a moment to spotlight those in our community who have gone above and beyond.
Ellyn Hatstat has been one of our dedicated fosters for nearly 2 years. In that time she has opened her home to 66 fosters, and given them a safe place to thrive while waiting for their fur-ever home.
We are so grateful to E and his family for the wonderful gifts he donated to Stray Cat Blues! E asked for supplies for us in lieu of gifts for his 6th birthday. How cool is he! Thank you E!